---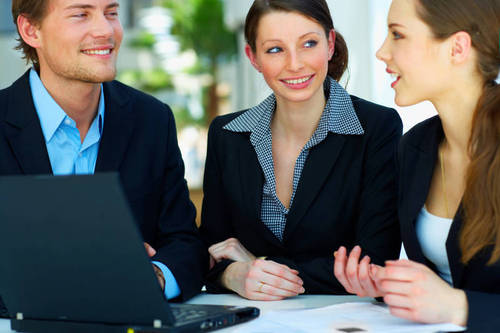 Dutch Language Classes:
Marianne has been very supportive and fun as our Dutch tutor. I would definitely recommend this course for a beginner.
Anne B., Whangaparaoa
This course was totally awesome!!
Diana R., Orewa
I loved the language and the atmosphere it was taught in. It was too bad the course was only for 6 weeks, it was fun and informative.
Kim A., Stillwater
The course was exactly right for me: we covered a lot and each week it was the right amount to go over for homework – I never got bored! Marianne is an excellent teacher, very friendly, clear and easy to follow and understand. I loved the friendliness and non-threatening atmosphere!
Nicky M., Red Beach
I really liked the informal classroom setting. The handouts were clear and easy to follow. Important for me was also the encouraging manner of the teacher.
Miriam K., Stanmore Bay
English Language Classes:
Thank you very much for all your efforts for my English lessons. I have been improving and everyone else can see it too. You were well prepared for each lesson, and found out my weaknesses and tried to help me improve. From the lessons, I have learnt how to give a speech, how to write a business email, how to take and make phone calls and also have learnt more vocabulary. You have told me to speak slowly, and I realize it makes me to have more time to think about what I am going to say and also to say it clearly. Now I keep this point in my mind and remind myself to speak slowly. I feel more confident to make phone calls and to communicate. Many thanks for all you have done and I do really appreciate.
Surina
Christina Heswall was my teacher during October 2013 up to September 2014. She has the ability to explain complex grammar and English language skills in an easy and understandable way. It was always a very good mix of theory and practise and she always picked up actual topics of living and working in NZ. Christina is a passionate and trustworthy teacher with a high level of culture awareness and she leads the group with empathy, solicitousness with a lot of social competencies. She always finds the right way to answer questions and she has a good capability to motivate them. It was always a pleasure to join her English lessons. I would recommend Christina Heswall as an English teacher at any time.
Claudia Goldau
My name is Karma Tenzin, I arrived in New Zealand in 2010 from India. When I first arrived my English was so poor and I could not communicate with people. I was very shy and nervous because I did not have enough English. One of my friends called Yeshe helped me to do a google search for an English teacher who lived near to Warkworth, and this is how we found Christina Heswall. I have been studying with her since the beginning of 2014. I have been doing group English classes as well as private lessons and I have realised that Christina is a very good teacher and she knows how to teach beginners and to build our language skills and confidence. Christina is very kind, she has taught me how to communicate with people through speaking, writing, listening and reading. She has also helped me understand the New Zealand culture. I am grateful to her. In the past year and a half my English has improved lots because she knows how to technically bring my skills up. I now have an IELTS score of 4.5.
Karma Tenzin Gurung
My name is Alexander Babko. I am 40 and I am from Russia. My family and I came to Auckland as NZ Residents in September 2014, and at that time I was lucky to meet Christina Heswall who actually became my English teacher here. I had taken her private lessons from the end of September 2014 up to December 2014. My English abilities was not good enough to communicate with local people, and Christina offered me a program which included grammar review, listening comprehension, and gaining reading skills to improve my English. Moreover, she assigned me homework for each class which I had to do. Depending on the tasks we had gone through, some lessons were really difficult for me. However, my teacher has a great talent and skills to explain things in easy and very understandable manner. The most unforgettable lessons were about NZ people, life, culture and traditions. These classes gave me better understanding about my new place of living and country itself. Christina is a great and sensitive person. Even though I do not attend her classes anymore, I often ask her to help me with some important documents and she always does that. She does not postpone my messages and always reply me back straight away. I highly recommend Christina Heswall as an English teacher for those who start learning English as a second language and people with some knowledge for fast and effective improvement.
Alexander Babko
I have met Christina Heswall when I was looking for an English tutor to help me in my preparation for an Academic IELTS test. Christina came highly recommended as an excellent teacher and I was glad that she was available to teach me. She swiftly identified the areas that I needed to focus on in order to succeed and was always immaculately prepared for every lesson. I would not hesitate to recommend Christina to anyone who is looking to improve their language skills in every aspect, whether for the exam or personal satisfaction. Christina is not only an excellent teacher but also a very interesting person and a delightful partner for a conversation on any topic.
Marta Turner
French Language Classes:
The lessons are well structured and the atmosphere is friendly and informal. Teacher is very friendly and helpful. I finally dare to tackle that solo-journey to France!
Peter B., Wellsford
The learning is made easy and interesting by having a bit of fun with the learning.
Jim K., Omaha
Marianne's enthusiasm and sense of humour made the classes very pleasant. There is lots of class participation and pronunciation practice. I wouldn't want to change a thing about the classes.
Helen H., Warkworth
I particularly liked the small-sized classes and the companionship during the course. The structure of the courses is very good and presentation of high standard.
Beverly V., Warkworth
Classes are well-structured with good notes. I thoroughly enjoyed the excellent teaching of the tutor and friendly atmosphere in the class.
Berris S., Warkworth
Courses were well-paced and there was always time for explanations. Great bunch of people!
Andree R., Matakana
I liked the variety of the topics and thorough revision of grammar with exercises. Everyone was treated equally and helped if necessary in a very gentle way. Brilliant course!
Christa M., Warkworth
My 12 year old kids enrolled in a class with Marianne last term for an introduction to French. Marianne's relaxed approaching to teaching managed to make the lessons both fun and educational and she was able to make certain that any homework was sufficiently light not to impact on normal school work. My kids thoroughly enjoyed the experience and I would not hesitate in recommending Marianne's classes to any parents who would like to introduce their children to French.
Karen S., Warkworth
Bonjour Marianne, Renee and I have decided to move to Napier at the end of March, so unfortunately we won't be able to continue your classes. We really enjoyed learning French and we think you are a great teacher. Hopefully we can find your clone in Napier :)
Gareth & Renee N., Warkworth
Dear Marianne, Thank you so much for your patience in teaching me over the past few months. I have enjoyed our classes so much, even when I've not been able to keep up the homework in preparation of my pilgrimage through France and Spain! I look forward to renewing our friendship and classes when I return.
Kerry S., Orewa
Marianne, je t'écris pour te remercier pour mes leçons de français en Nouvelle Zélande. J'ai beaucoup aimé tes leçons. C'était très bien la façon dont t'utilises les différents supports : les vidéos, la musique, l'ordinateur et les devoirs. J'ai aussi énormément apprécié le fait que tu as orienté les leçons en fonction de ma profession comme médecin et de mes intérêts personnels. Bravo ! Merci encore beaucoup !
Robbie H., Hoylake UK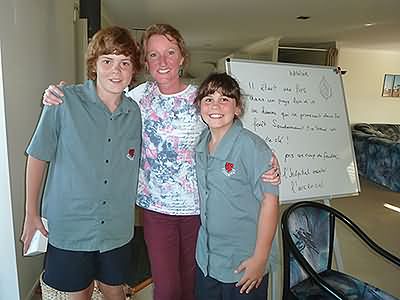 We highly recommend Marianne Vacher's language classes. Our two children have taken weekly one-hour French lessons. They have improved their written and oral French, as well as reading in French. They looked forward to their weekly classes. Marianne is very creative and uses fun activities and games in her teaching. As parents, we appreciated her flexibility and excellent communication. Margaret S., Ontario Canada
From Jenna:
Madame Vacher is a great French teacher! I would definitely recommend her classes. She made French work so fun. I can definitely say she is such a great teacher with good teaching skills. If you live in the Warkworth area and want to learn another language, see Madame Vacher. She teaches Dutch too!
From David:
I really enjoyed French and thought Mme. Vacher did a really good job at making French fun and interesting.