---
We'd like to hear from
professionals

like you, who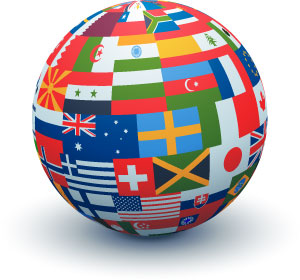 are trained (foreign) language teacher,

are qualified translator or interpreter, or

have had linguistic training and are enjoying teaching your native tongue
Language Service Warkworth makes use of an ever-expanding network of language professionals
- so if you can teach a language, we'd like to hear from you!
Currently in demand: Chinese, German, Italian, Japanese, Portuguese
How does it work?
We are all professionals who are passionate about our profession of translation and/or teaching, yet we are independent traders. At Language Service Warkworth we don't offer job opportunities but we can help you getting started for yourself.
This circle of tutors, translators and linguistic professionals are offering their services in the Rodney area and beyond. We support each other by sharing our experiences and referring to each other as a reliable service provider, and join forces on the promotion and marketing of that service.
The idea is to attract more clients and reach more people in our markets through the advantages of combined marketing.
Advantages:
more exposure by joining an umbrella organization for language services
your own page on our website where you can advertise your language classes and schedules and other (language) services
your own email account at LSW so requests and referrals can be sent directly to you
cost saving advantages of combined marketing & advertising
support from other teachers, translators, etc. by meeting/socializing once per term
Join us
If you are already offering your teaching services independently, you can join us for just a small yearly fee.
The key to join is:
you have your classes well organized and in place (day/evening option, clear material, price balance)
you have a room (either at home or other venue) available that is appropriate for teaching, i.e. have good lighting, sufficient heating/ventilation, sufficient space and appropriate teaching aids (whiteboard, CDplayer, video etc.)
you provide quality tutoring with good study material and an open 'ear' for people's personal requirements
you teach (or live) in a 50 km radius of Warkworth with your own transport
and perhaps most importantly:
that you are reliable, professional and passionate in what you do! And you provide a fun learning experience that make people want to come back for more!
Contact us for more info: